Brokerware V2 features a built-in Customer Relationship Management (CRM) tool available to help you stay organized and efficient in prospecting new business. To find the CRM, select the Customers dropdown, and select CRM.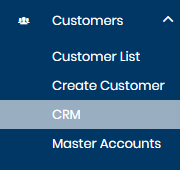 The CRM page features columns that are important in managing potential clientele. Below you'll find a brief description of each column:
Edit: Prompts a pop-up modal which contains further details about your lead that you can track
Delete: Deletes the lead
Opportunity Name: The name of the company whose business you're prospecting
Status: Tracks the status of your lead
Created Date: Date the lead was input into the CRM
Last Contacted: Date the contact for the lead was last contacted
Contact Name: Name of the contact for the lead
Primary Contact Number: Phone number used to call the contact
Contact Email: Email address used to email the contact
Sales Person: The sales representative assigned to prospect the lead
The Edit button prompts a pop-up modal with additional pieces of information available to track for your lead.
In the Event Feed tab you're able to maintain an audit trail of your attempted contacts, or keep track of any additional important information.

The General Information tab is used to store general information about the lead. That information can be transferred to a customer profile at a later time if you capture the company's business.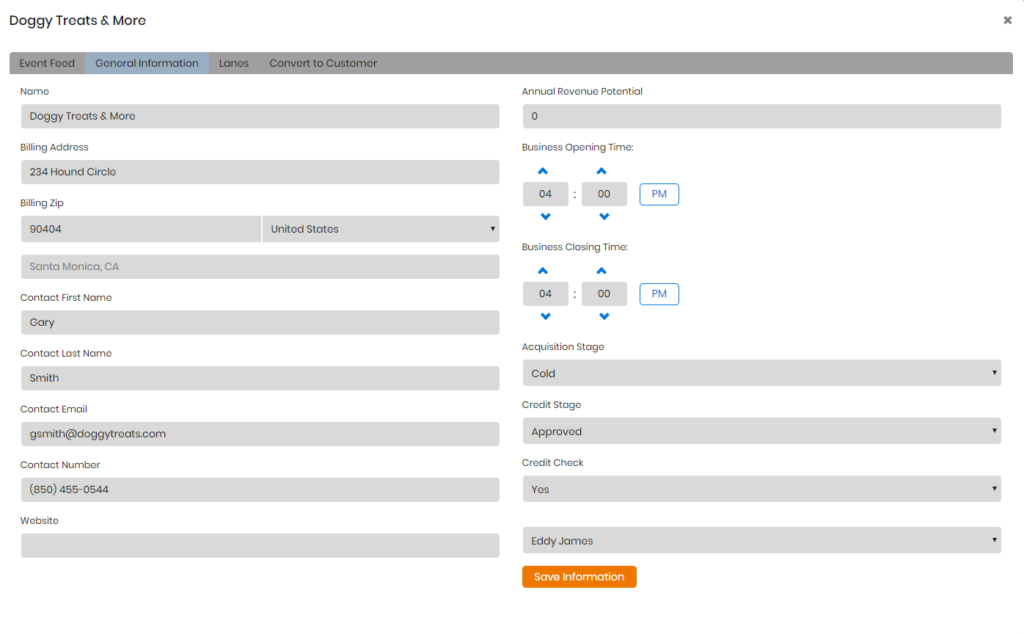 The Lanes tab can be used to store specific information about the shipments they regularly service. This can be useful information to follow up on and see if they're open to utilizing your service.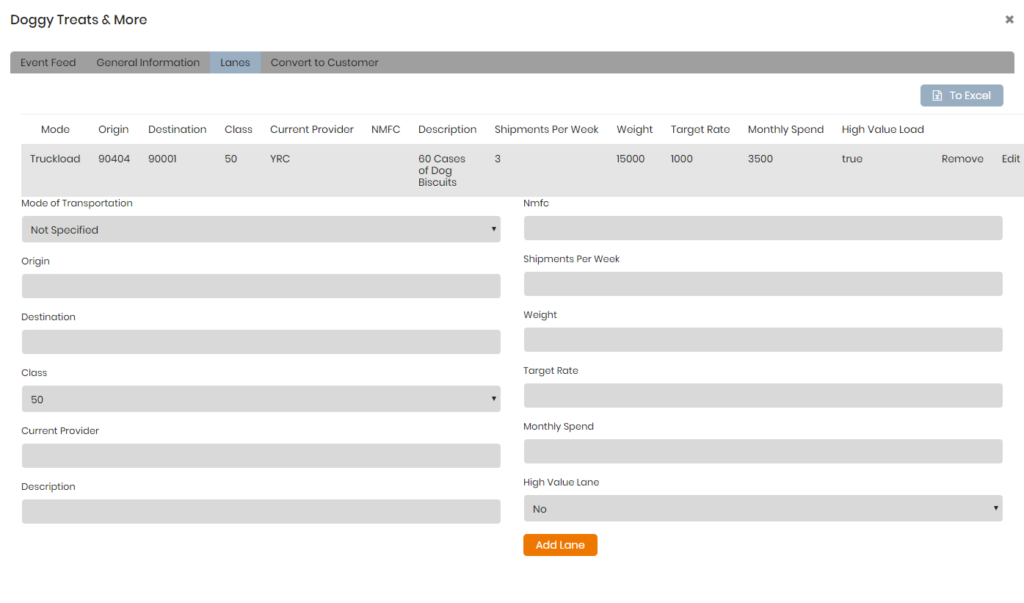 The Convert to Customer tab converts the lead to a Customer Profile that you can then use to book shipments. Input the password you'll assign to the primary contact, select the access level you'd like to assign to the primary contact, and click Convert to Customer.