A pricing program is a group of tariffs that you can link to a group of customers. This is helpful when you want to associate a group of tariffs with a specific list of customers.
To begin, you'll want to click on the Tariff drop down on the left as seen here in this screen here,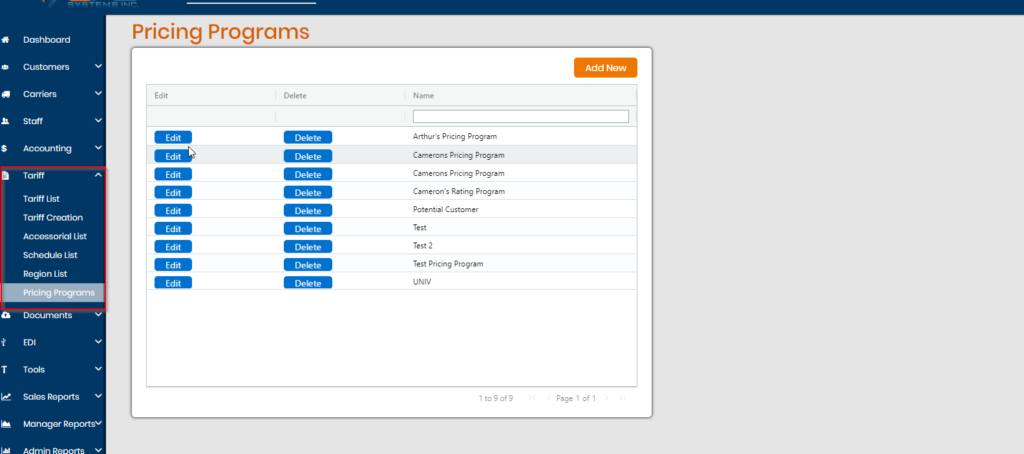 Click on the orange Add New Box on the upper left hand corner and then you will be shown the following screen where you can add the name, permissions, and who the pricing program is shared to,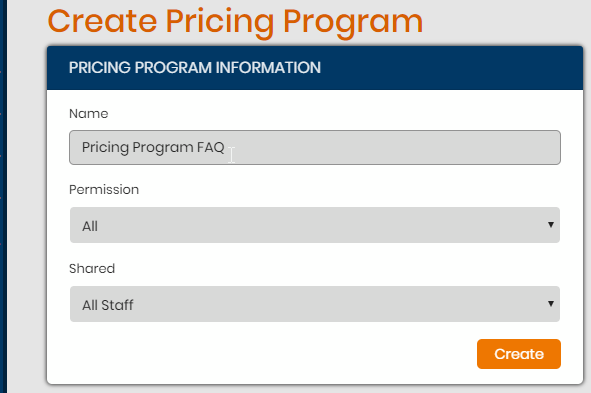 Click the Create button and you will be directed to this screen where you will add the customers and tariffs that you would like to associate with each other, seen here,


You will need to search the customer name in the Search Customer Name search bar before you are allowed a list of options in the Customer Name section on the bottom, seen here,


After selecting the Customer Name, click on Add Customer and you'll see the Customer added to the list as seen here,
Next, you'll want to add the tariffs that you want associated with the customer so you'll start by clicking on the Tariffs column next to the Customers column, as seen here,


Search for the Tariffs you want associated with the customer as previously done with the Customer and you should see a similar screen as before,

Now that you've created the pricing program, you will be able to see the pricing program on the Edit Tariff page of the customers that have been added to the pricing program.
You'll see Edit Tariff under Customer Tools of the Customer Profile, seen here: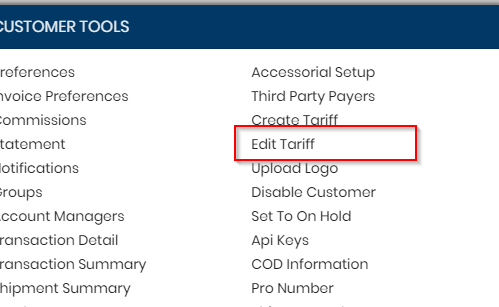 From there, you will see the pricing program added at the bottom left hand side of the page.