What is a Claim?
A shipment claim is a demand by a shipper or consignee to a carrier for financial reimbursement for the loss or damage of the freight. A shipment claim is referred to as a freight claim, cargo claim, transportation claim, or loss/damage claim.
How to View the Claim Log
Accounting > Claims Log
How to Enter a Claim
Be advised, this feature is for logging and tracking ONLY.
Don't forget to submit the claim directly to the vendor responsible for reimbursement.
Go to the load profile and look for the Carrier box.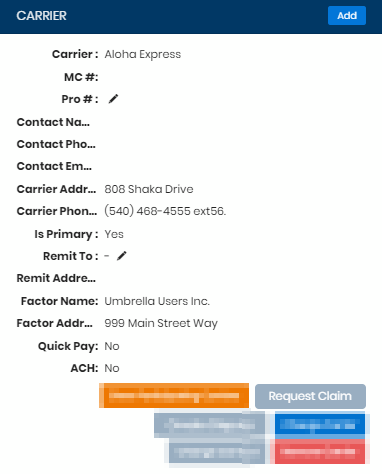 Click Request Claim.
Confirm load details and click Request Claim.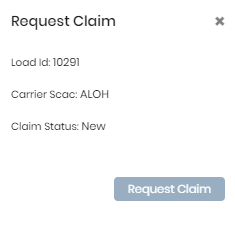 Note the GREEN ribbon stating the claim was requested successfully. The page will redirect to the Claims Log.