Add Bill To Address information for Third Party Integrations (Global/Blanket Account): DLS, GlobalTranz, WWEX, ECHO
Search for the third-party integration through your carrier list. These integrations are treated as a 'carrier profile'. For example, if we want to add a bill-to for GlobalTranz, search for this name in the carrier list.
Once on the profile, go to the Bill-To Information section > Click Edit.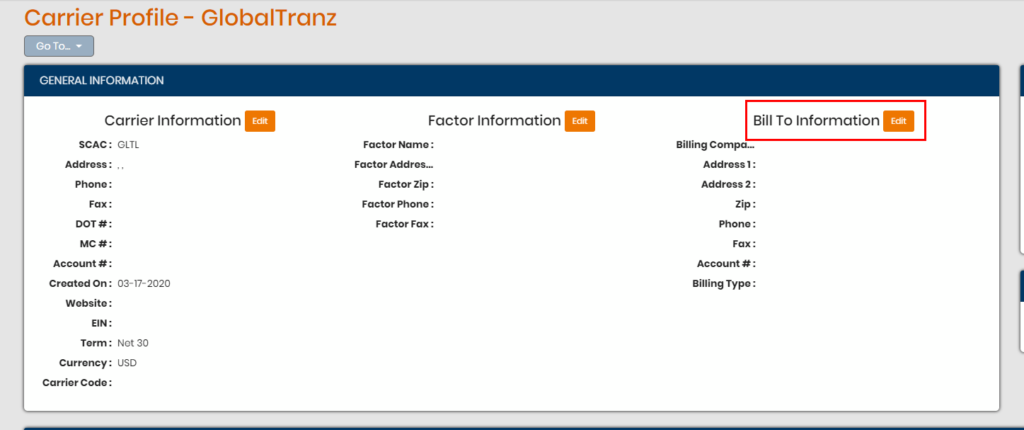 Enter the proper information for this third party provider – in this example it would be for GlobalTranz.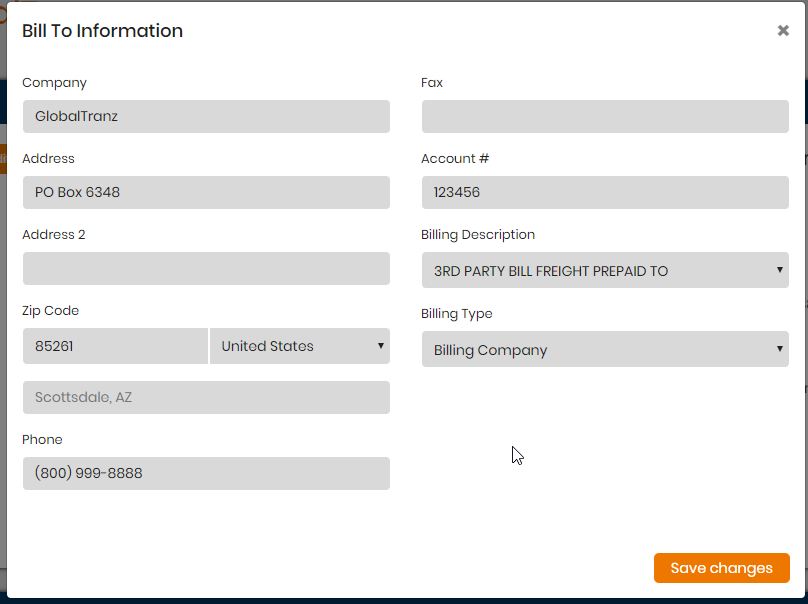 The next time a load is created and the rates returned from the third party integration are selected using your BLANKET account credentials, the bill to that was saved in its carrier profile will be saved to the BOL and dispatch sheet.