Staff groups allow admins to place other staff users into groupings and can assign customer accounts to noted groups. You can lock users in the group, allow them to toggle between others or allow only those with manager access to toggle between groups.
To setup a staff group, you must have Admin access as a staff member to have this tool. Under Admin Tools, click Staff Group List. Click the plus button under actions.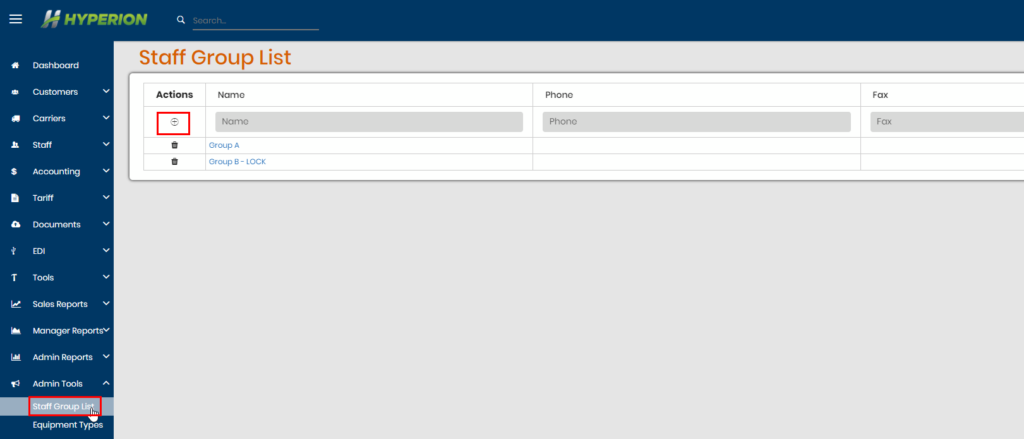 Fill out the name and choose an access type at least before creating the group. Once the group is created, you can add staff members by searching their names and clicking Add Staff.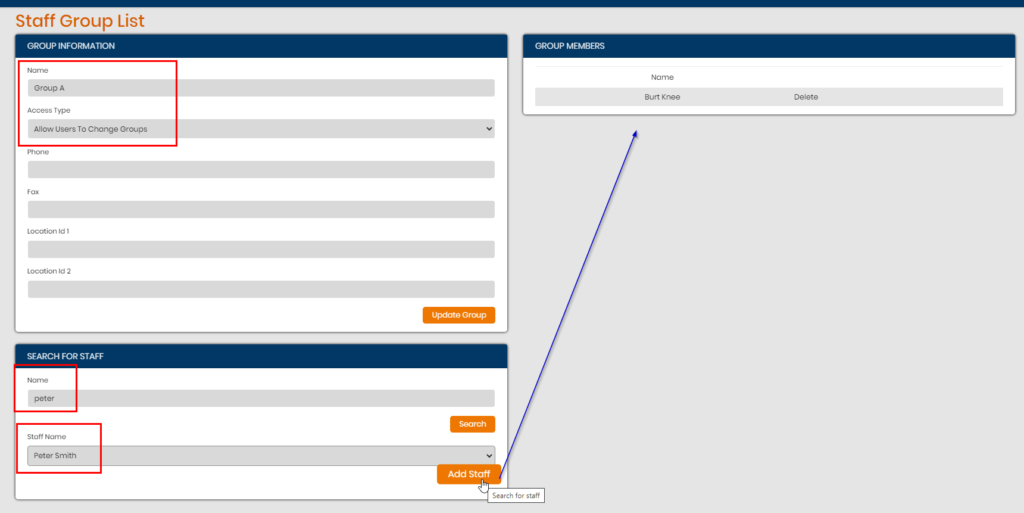 The access type descriptions are as follows:
Allow Users to Change Groups

Any staff member (regardless of staff access level) can toggle the view on the dashboard to view other groups and loads. The user will have the option to see ALL groups or choose a view of other groups saved.

Lock User In Group

Any staff member in the group will only be able to see the information associated with their group – loads and customers. They do not have the ability to change the view like the Allow Users can.

Allow Mangers to Change Groups

When this is the access type, the staff that have manager access for staff can toggle the between the different groups of the system. Any other staff without manager level access will be locked in and cannot change views.
To complete the setup of using staff groups, you will need to go to customer profiles and assign customers to the groups created in the system. You can assign customers to multiple groups for the staff in those groups to have access to profiles and loads.