Question: How does Macropoint work and what happens?
To setup Macropoint, go to Integrations > Other Integrations. The Integrations section can only be accessed by an Admin login. Add Macropoint to the Integrations section.
In the Macropoint Integrations Details window, the username will always be BW6V7K0. This is 3PL's username that is static for the integration to work.
The password and Macropoint ID is unique to the brokerage's account. You can obtain this info by speaking to a Macropoint rep.
The Update Shipment Status drop down allows you to enable the ability for Macropoint statuses to update the load's status in BrokerWare pending what info is sent. If you do NOT enable this flag, you will continue to have to manually update the load's statuses in the system.
Please note the Notes section below with the URLs (Location Updates, Order Status Changes, Trip Event Updates).
Log into your Macropoint account – https://macropoint-lite.com/ and click on Update Company Preferences.
Enter the corresponding URL information in the correct fields and hit Save. This is how the Macropoint integration ties together with your account and 3PL's system.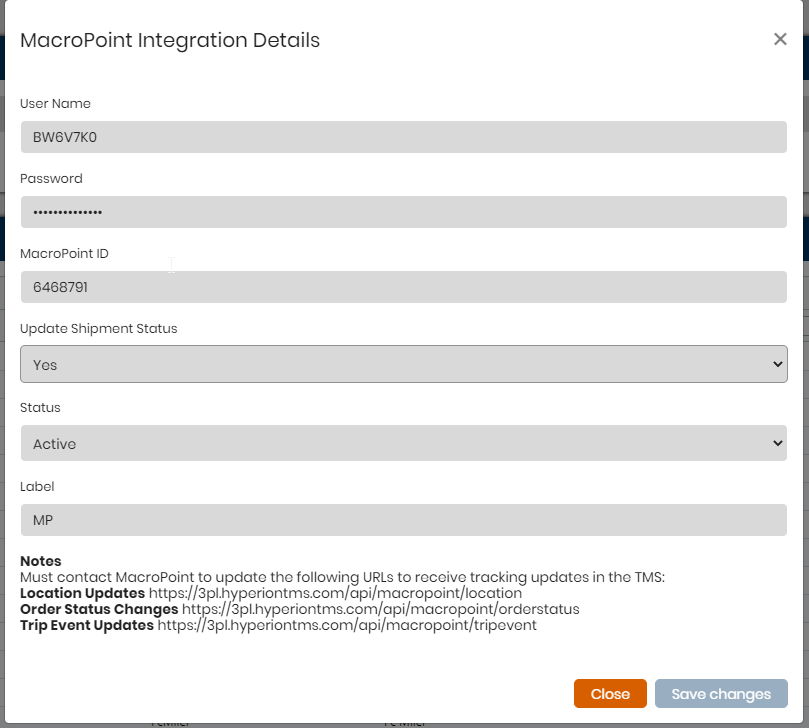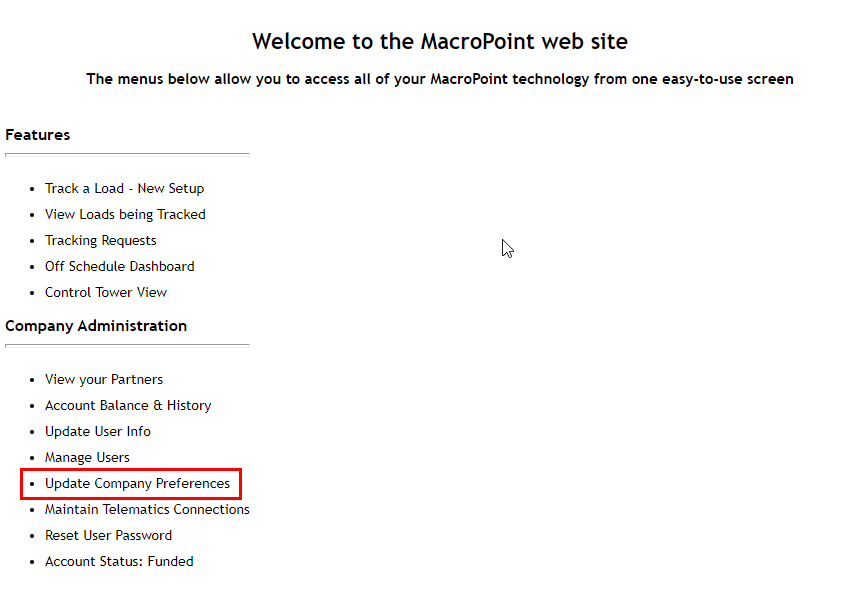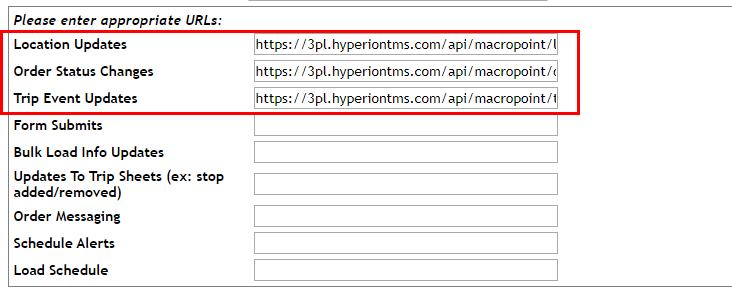 To use Macropoint within the system, go to the load you wish to request tracking info on. In the Actions box, click Macropoint. A pop-up window will appear to enter information. You will want to at least enter the driver's cell phone number to send him/her a request to send tracking information.
Enter the number of hours you wish to retrieve tracking information as well as the intervals as to when the system will retrieve tracking information. Set the day and time you want to start tracking, note the Time Zone to track in and hit Track now.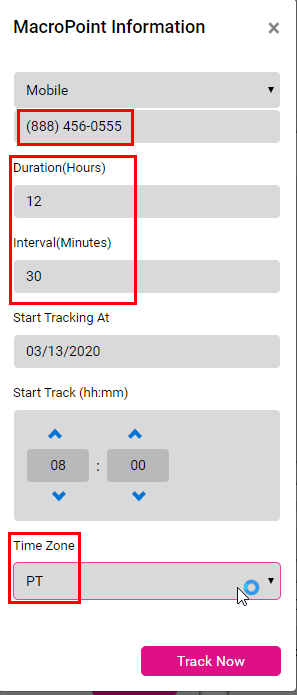 Once tracking info begins to populate, there will be a link called View Tracking. This will show updates that are sent in (if the driver sends any) and you can see the addresses, date, time and event info of what is happening.
This information can also be seen when logged into your Macropoint account and you can search for information by the load number of your system.