Step 1:
Refer to the bar on the left side of the screen, click on the Staff drop-down, and select Create Staff.

Step 2:
Fill out all of the required fields, as well as any relevant fields, and click Create Staff.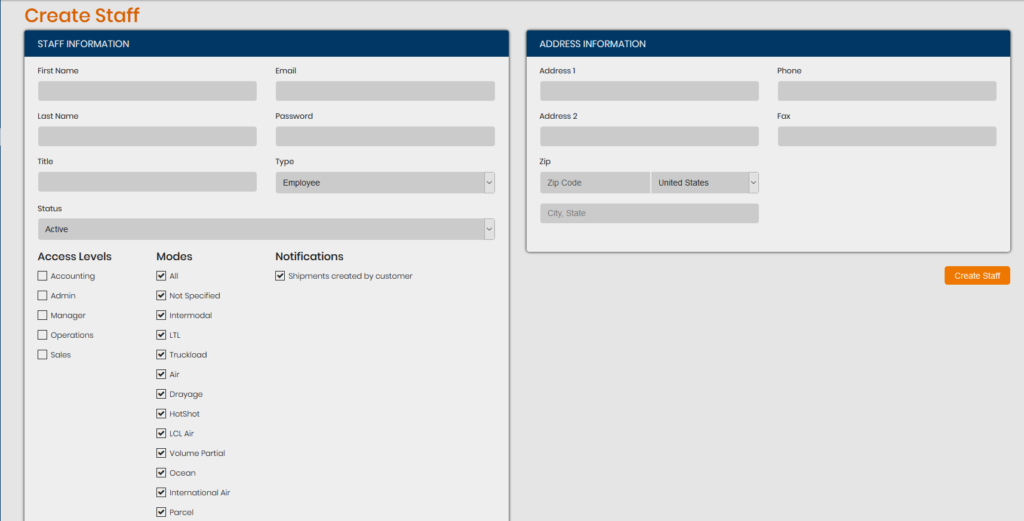 Context Notes:
The required fields on this page are First Name, Last Name, Email, Password, Address, Phone, and Zip Code (this will automatically generate the city and state).
Refer to the Staff Access Levels post for further clarification on each access level.
The check boxes for Modes directly correlate with the filters on the dashboard. Checking off a box will enable or disable the user from having access to the respective filter on their Dashboard.